ABOUT
BAHZAD SULAIMAN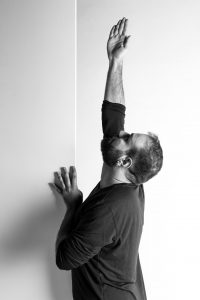 0
Bahzad Sulaiman (b. 1991) is a Kurdish visual artist and performance maker residing and working in Germany. His interdisciplinary practices consists of installation, sculpture, photography, video, performance, and music theater.
Bahzad explores the diverse dimensions of the human body, considering its surface and depth in its temporality: as an archive of memory, a present landscape, and a potential space for a different future. By examining the temporal aspects of the human form, his art becomes a captivating exploration of identity, time, and transformation.
His interdisciplinary artworks, grounded in ongoing research, focus on socio-political issues with a particular emphasis on the interplay between spaces, bodies, identities, rituals, and traditional phenomena. Furthermore, he addresses significant topics like climate, resources, and food. Bahzad examines the connections between the inherited and traditional practices of Mesopotamian ethnic groups, the broader Balkans, and the Kurdish community specifically. In his art, layers of time intricately weave together with unexpected moments of insight.
0
He initially studied sculpture at the Intermediate Institute of Applied Arts and later at the University of Fine Arts in Damascus to explore the tectonics of objects and their spatial effects. It quickly became evident to him that he desired to further explore the constellation of moving objects and people within a spatial structure. Consequently, Bahzad pursued studies in scenography at the Theater Academy in Damascus. In 2019, he completed his master's degree in performance and installation at the "Hochschule der Bildenden Künste Saar" in Saarbrücken, Germany.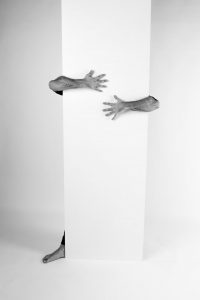 From 2021 to 2022, he held a fellowship at enoa – the European Network of Opera Academies at the Festival d'Aix-en-Provence, where he was mentored by the US-American director Peter Sellars. In 2022, he received a scholarship for the International Forum of the Theatertreffen of the Berliner Festspiele. The same year, he was honored with the Culture Prize of the Regional Association of Saarbrücken. In 2023, the premiere of his interdisciplinary opera performance "The Liquid Between Us," featuring a composition by Rúben Borges, took place in the Modern Gallery of the Saarland Museum, addressing autism and social phobia. Additionally, his interdisciplinary installation "Resurrection" was exhibited at the Kunsthalle Mannheim in 2023. From 2023 to 2025, he holds a scholarship from the Akademie Musiktheater heute in the directing category.
Bahzad has received several stipends from esteemed institutions, including the Bijloke residency (Belgium), "7THEX" ARTISTIC RESIDENCY (Portugal, Italy, and Germany), Fonds Darstellende Künste (Germany), Stiftung Kunstfonds (Germany), Look Up residency (UK and Germany), DOLERS residency (Belgium), INITIAL of the Akademie der Künste (Germany), LIBERTY Creative Europe Programme (UK), IMPACT19- PACT Zollverein (Germany), World Wood Day (Turkey), and others.
His interdisciplinary works have been exhibited worldwide, including showcases at Saarland Museum – Moderne Galerie, Kunsthalle Mannheim (Germany), Festival d'Aix-en-Provence (France), LUNA Light Art Festival (Netherlands), Esponja House of Culture in São Paulo (Brazil), Museum Friedland (Germany), Journeys Festival International (UK), Center for International Light Art in Unna (Germany), Penticton Art Gallery (Canada), SPARTE 4, Saarländisches Staatstheater (Germany), Museum Stübing (Austria), as well as in Turkey, Belgium, Bulgaria, Spain, and Syria.
.